2021 Husqvarna TE300 TPI
Although I loved my Husqvarna 701, it proved to be a tad large and heavy for the technical terrain around Lake Havasu. Solution - buy a Husqvarna TE300 TPI (2-stroke)!​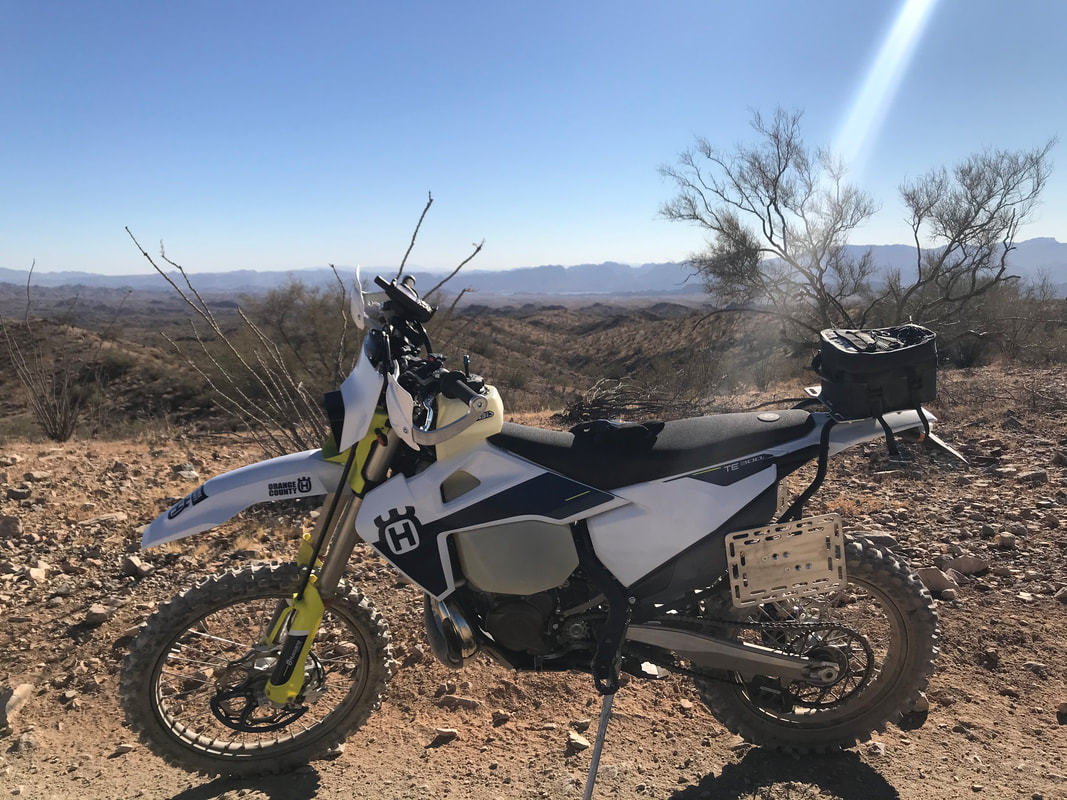 I had called around to several Husqvarna dealers, and was able to reach a great deal with Orange County KTM. I installed several upgrades including a larger 3.9 gallon tank, upgraded suspension, steering damper, FMF exhaust, and various additional protection items (disk brake guards, radiator guards, etc.).

The Husky 300 is a fuel injected 2-stroke. It's a light and nimble (street-legal) off-road bike. The Transfer Port Injection (TPI) system provides a separate oil tank, so there is no pre-mixing of oil and gas as with the 2-stroke motorcycles that I grew up with in the 70's. It handles fantastic, and is much better suited to the technical, rocky terrain around Lake Havasu. It will be my primary off-road desert bike, and it's going to see plenty of Baja over the next few years!

I'm really happy with the throttle response - it has a pretty linear power delivery that is easy to control. Surprisingly, it has a lot of torque and will simply tractor up just about anything in 2nd gear. It's very agile, and I can see why many hard enduro riders use the same bike. It's simply a very fun bike to ride!