2020 Moto Guzzi V85 TT
After 15 years of riding my 2006 BMW R1200 GS, it was simply time to get a new large adventure motorcycle. Liking bikes with character, I decided to go Italian and purchase a Moto Guzzi V85 TT. Introduced in 2018, the V85 TT is what Moto Guzzi referred to as a "retro-styled" adventure bike. It has a 850cc v-twin motor, a large 6 gallon tank, 6-speed gearbox, a unique twin-sided swingarm with a single shock absorber, and shaft drive.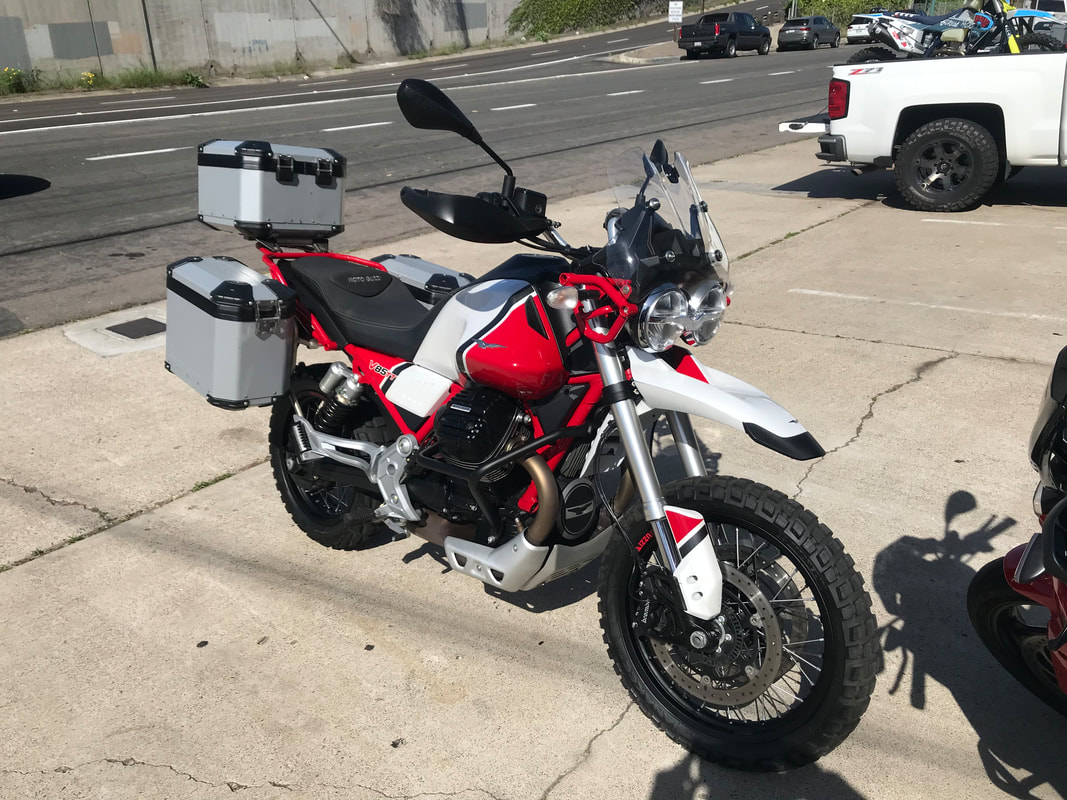 I was able to locate a factory demo bike (with 6,000 miles on the odometer) at GP Motorcycles in San Diego. I worked out a trade-in for my BMW GS, rode the GS to San Diego, and returned home to Lake Havasu on the Moto Guzzi. Although it had 6,000 miles on it, the bike was sold as new and so I received the full factory warranty with it.

The V85 TT has a much lower seat height (and less ground clearance) than the BMW, which allows me to place both feet comfortably on the ground (I could never flat-foot the BMW). Although giving up some off-road capabilities in comparison with the BMW GS, the V85 TT is still capable on dirt and gravel roads; and really comfortable on the street. Similar to the BMW, it has a relaxed seating position; and the positioning of foot pegs to seat to handlebars feels really good. The v-twin layout of the motor makes maintenance very easy. I intend to put many miles on this bike over the coming years.