2009 Husqvarna TE310
A few years after getting back into riding with my BMW R1200GS, I was wanting to get a smaller bike for serious off-road riding. I found a used 2009 Husky TE310 for sale, and had it shipped across the country. The Husky TE310 was a dual-sport bike - street legal but vary capable off-road. It was light, quick (although lacking some top end), and handled very well.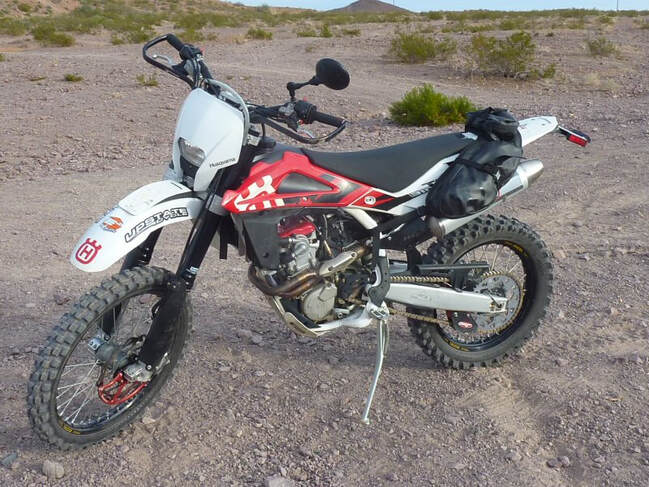 I added a few modifications to the bike, including a larger gas tank for extended riding and a better skid plate.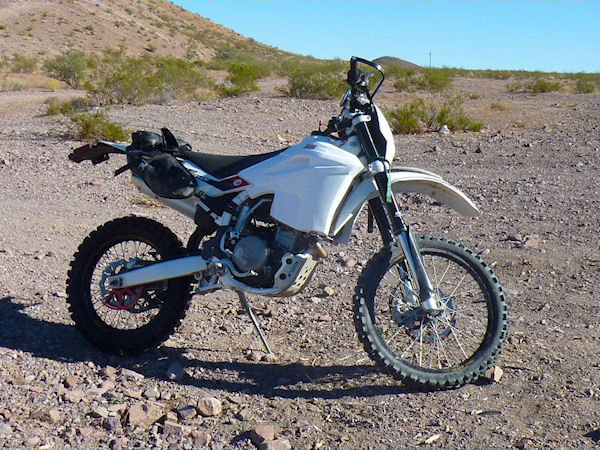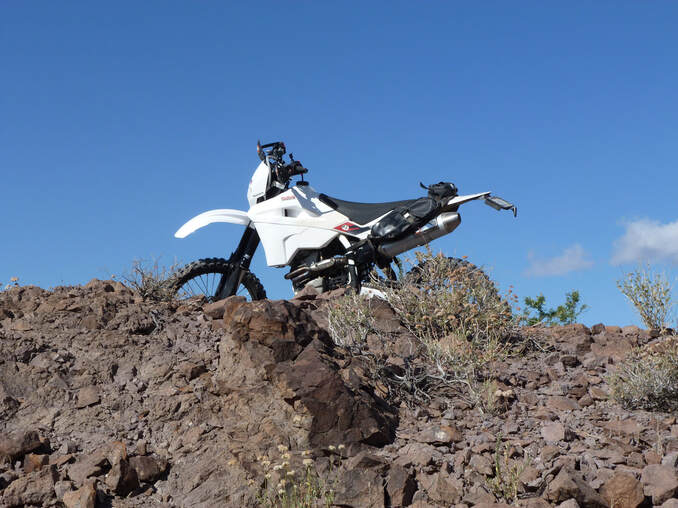 I loved the Husky 310, but soon found that my off-road riding skills had not degraded all that much during my 25 year hiatus before getting the BMW and riding again. So by 2011, I was looking for a more powerful off-road bike, which ended up to be the 2011 Husaberg 570. Still, the little Husky gave me plenty of fun rides, including participating in the 2010 LA-to-Bartsow-to-Vegas dual-sport ride.