2018 Husqvarna 701E
The Husqvarna 701E is a large single cylinder 4-strike dual-sport motorcycle, capable for both street and off-road riding. It has a large 690cc liquid cooled motor putting out 74 HP that feels much smoother than most large single cylinder thumpers. It has a unique trellis frame, with a plastic rear-mounted gas tank that doubles as the rear subframe. As a large dual-sport, it's heavy but doesn't have a heavy feeling for most riding situations. Surprisingly, it behaves better when it's ridden like a two-stroke, using clutch control and blips of the throttle to turn and control the bike in tight situations.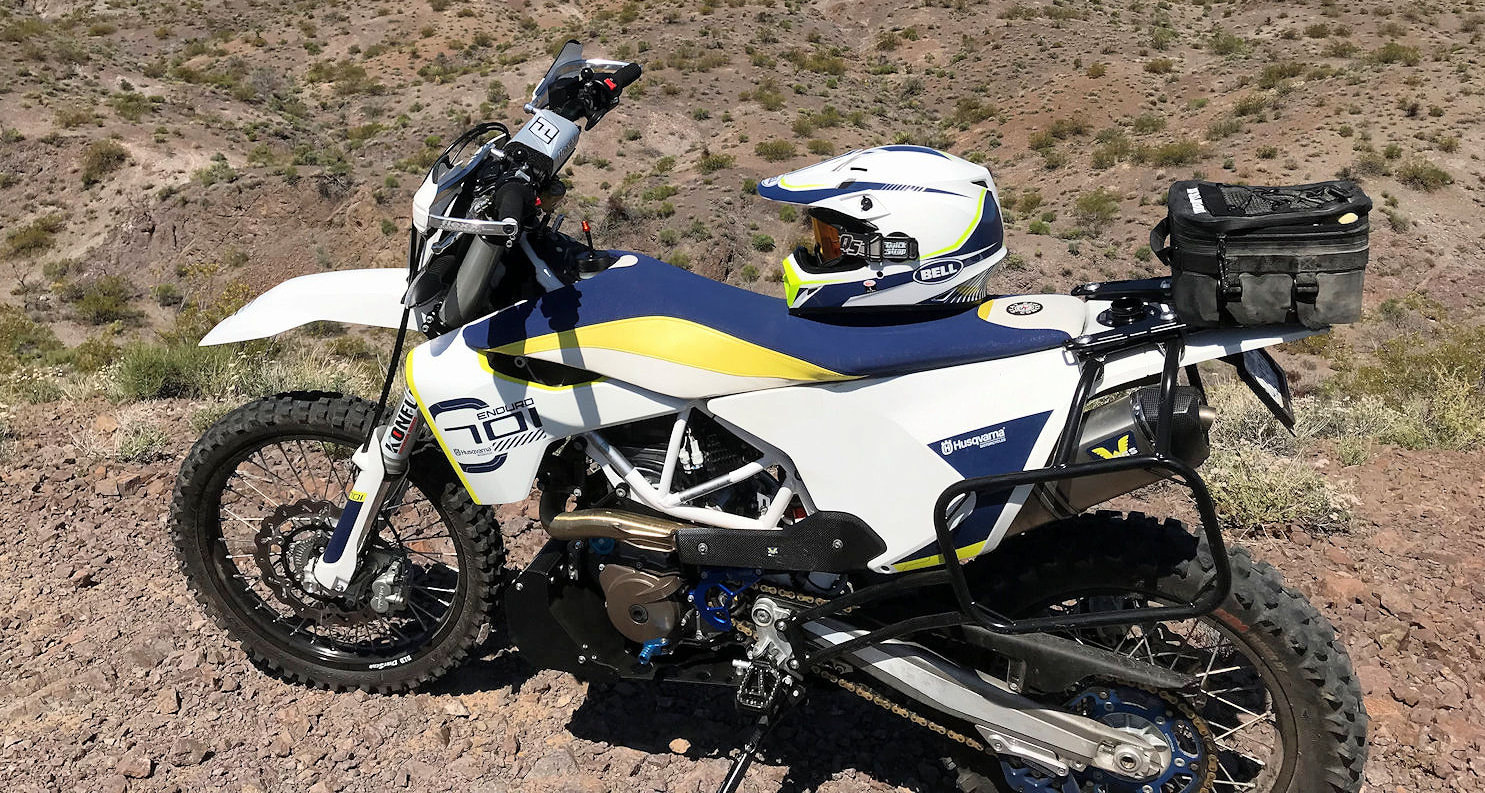 I was able to buy the Husky used with only about 60 miles on the bike. It already has state-of-the-art suspension upgrades installed by Konflict Motorsports, as well as a Wings exhaust. I added several more upgrades, including a Rade Garage underseat gas tank (1.5 gallons) that adds to the 3.4 gallon stock tank. Other upgrades included a Rotweiller tail tidy to eliminate the stock rear fender monstrosity, a Seat Concepts comfort seat, a Scotts steering damper, Flexx handlebars, a Power Commander engine tuner, and a Nomad skid plate with integrated tool box.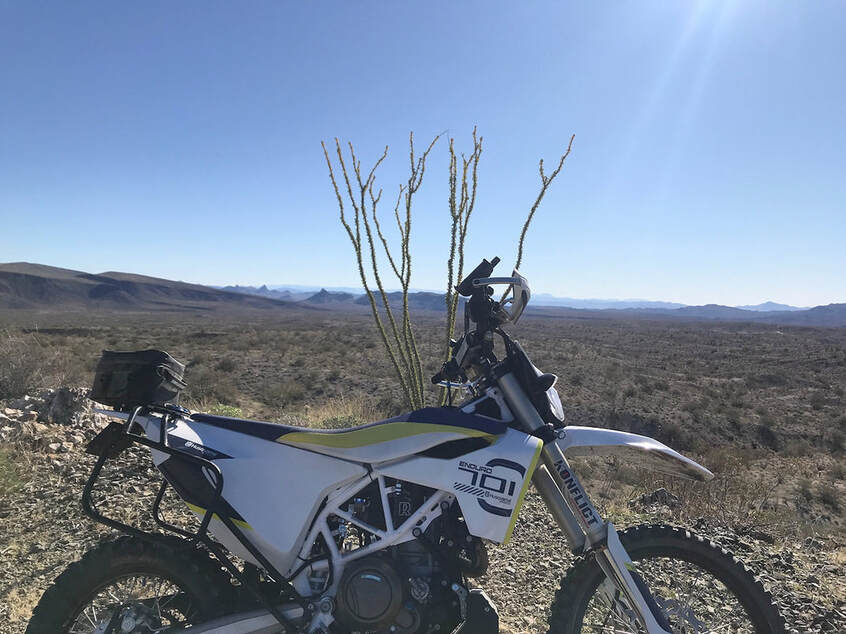 This bike was used much more for off-road than on-road, but gave me the versatility to take longer trips that may have significant pavement. It saw plenty of Baja! After moving to Lake Havasu, I decided the bike was a bit much for the technical terrain locally. I sold the 701 to buy a Husqvarna TE 300 TPI (2-stroke).