2017 KTM 450 XC-W (w/ Rally Lite Kit)
By late 2021, I have my 2021 Husqvarna TE300 TPI that is a lot of fun off-road (especially for some of the terrain around Lake Havasu); however, its probably not the best bike to be taking down to Baja - and I love to ride in Baja! So, I ended up getting a used 2017 KTM 450 XC-W, that already had a Rally Kit installed (electronic road-book, dual ICO's, and all the required control buttons).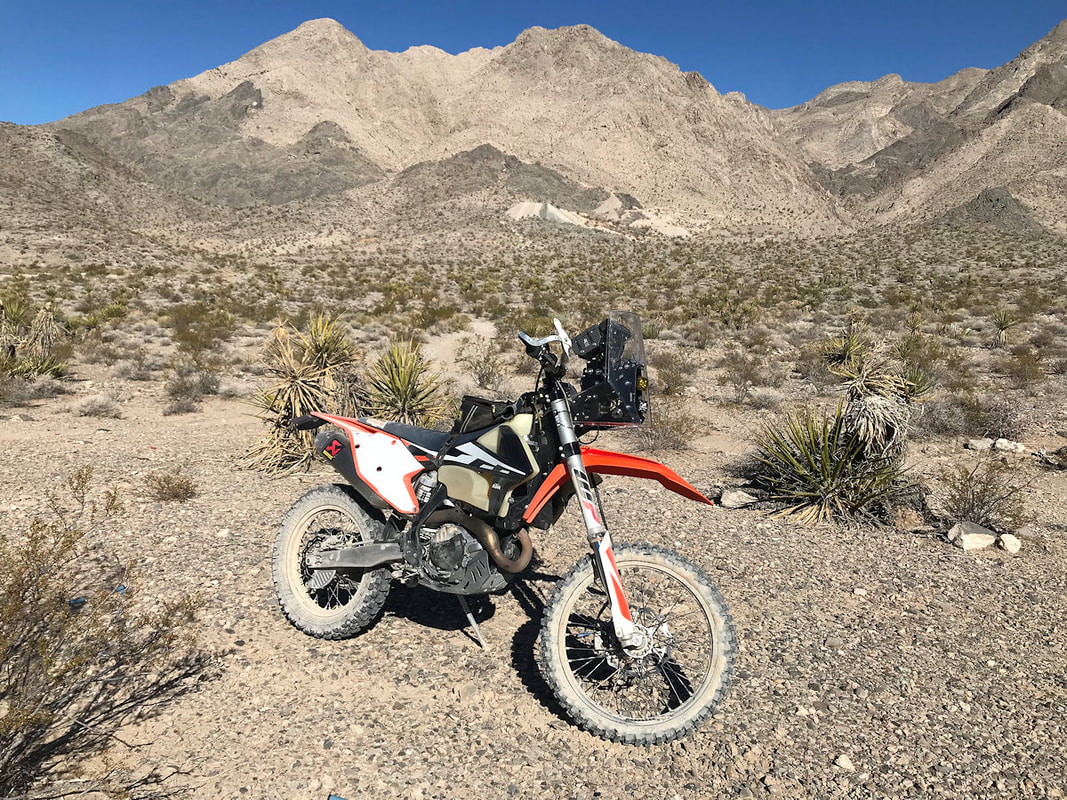 The bike had been built by Chris Vestal (owner of MotoMinded), and then acquired by Ned Suesse (an offroad racer and former Dakar participant). Besides the rally kit, it already had a large gas tank installed, as well as customized suspension that works for me perfectly.

The KTM 450 is a 4-stroke, offroad bike (plateble in Arizona). It's relatively light, and has an awesome motor. It's perfectly suitable for the offroad terrain around Lake Havasu, but also capable to handle the longer distances for multi-day trips to Baja.
The rally kit allows me to continue to practice rally-raid navigation (as I'm continuing to participate as the navigator on a UTV race team); and may decide to race in the motorcycle class again.