2006 BMW R1200GS
The BMW R1200 GS is known as an "adventure touring" motorcycle. It's a motorcycle that's basically designed to do anything and go anywhere. Although maybe not quite that versatile, it is a great all-around bike. It functions extremely well as a long-distance touring bike, as a sport bike in twisty mountain roads, and as a commuter bike in the city. With the street tires that typically come on the bike (Michelin Anakees or Metzler Tourances), the bike can also handle hard-packed dirt and gravel roads with ease.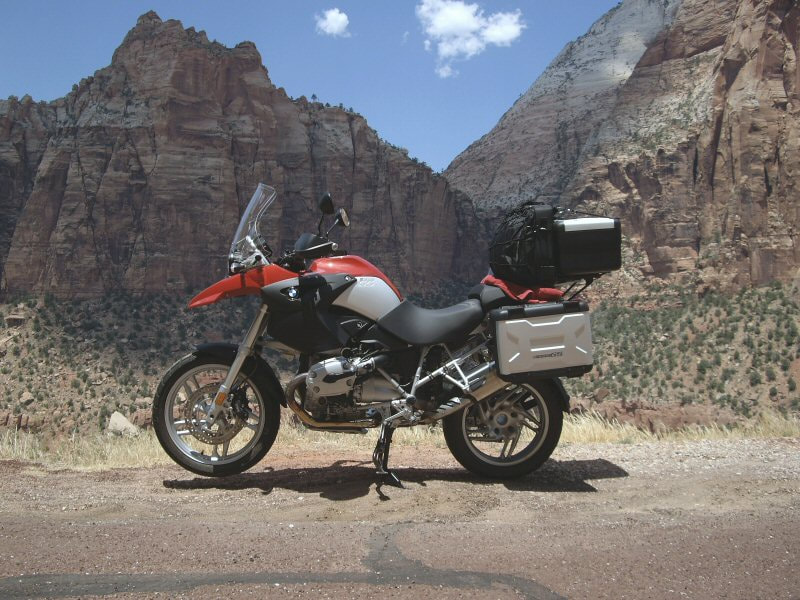 Put some dirt-oriented tires on it, such as Continental TKC80s, and it can take you on some pretty rough jeep trails; and single-track trails with careful riding. It's definitely not a motocross bike, but it is a bike that can take you around the world if you so desire. Soon I converted the front wheel to a 21: wheel, and changed both front and rear wheels to spoked wheels for better durability.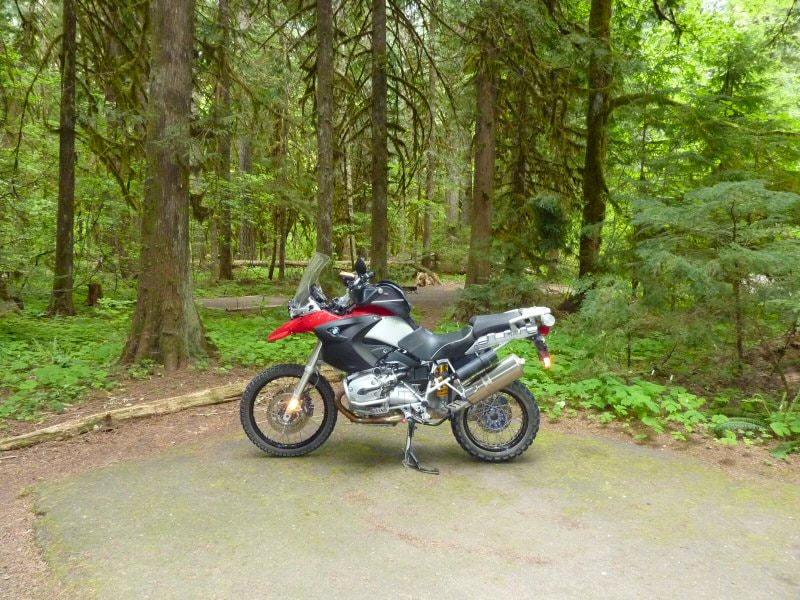 Before long, my GS was taking me all over the West Coast of North America - from the tip of Baja to British Columbia and Alberta in Canada. My sweet GS treated me well for 15 years of riding, but I traded it in on my Moto Guzzi V85 TT in April 2021.