2015 Husqvarna FE 501
Similar to KTM's 500 EXC, the Husqvarna 501 is identified as a dual-spot motorcycle but leaning much more to off-road riding than on-road riding. Unique to the Husky is a double-cradle frame combined with a composite polyamide subframe. The Husky also uses WP 4CS front suspension and WP's linked dual-compression control rear shock absorber. Adding a larger Ascerbis gas tank and a FMF exhaust were among the first modifications I added to the bike; as well as incorporating some suspension upgrades customized for my weight and riding style.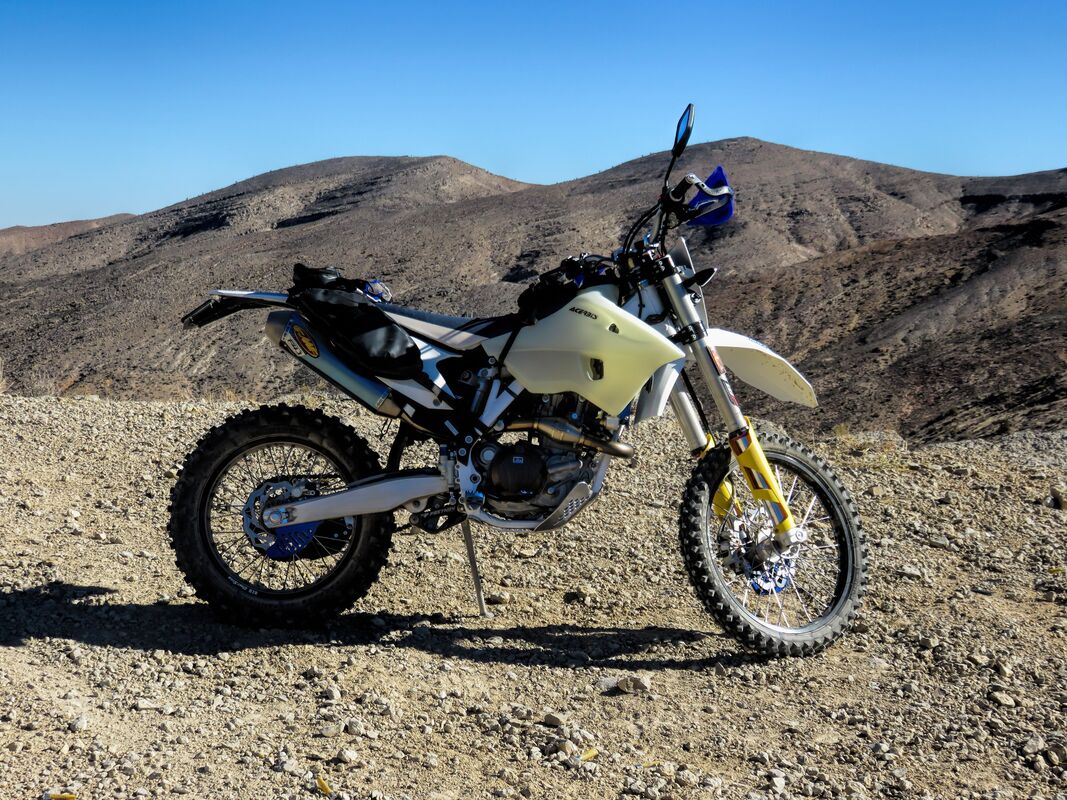 The bike is powerful and handles extremely well. With the suspension tuning, it is an awesome bike to ride in the desert and Baja - my favorite riding areas. The Husky has strong torque in the low end supporting really tight and technical riding, and yet feels like a motocross bike at mid-range with bursts of power accompanying a quick turn of the throttle. At top-end, it is extremely fast for riding sand washes and Baja dirt roads. The power allows for riding pavement comfortably at about 70 mph, but you do notice that it is a large single-cylinder thumper - a few hours of riding pavement is not a big deal, but a full day of pavement would get tiring.
I added a Scotts steering damper, a Seat Concepts seat, various additional guards, and custom graphics to the bike. It is an amazing off-road motorcycle capable of hitting the pavement when needed. It might be called the epitome of a hard-core dual-sport motorcycle.